---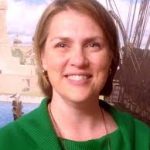 Cherie Bush
Cherie Bush is a Marketing Manager for FamilySearch International. She has been a family history enthusiasts for many years. She currently serves as Vice-President of Administration of the Federation of Genealogical Societies (FGS).
---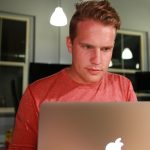 Wesley Eames
Wesley Eames is the founder and CEO of AncestorCloud, a marketplace that connects genealogists from all over the world to do family history research together. Wesley and the team at AncestorCloud are helping to connect people at the global family reunion through a mobile experience. He has been a lifelong genealogist and entrepreneur since he was twelve years old.
---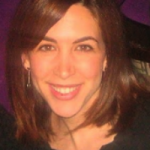 Tammy Hepps
Tammy A. Hepps is the creator of Treelines.com, a family story sharing website. Winner of the RootsTech Developer Challenge, she writes and speaks about the convergence between family history, technology, and storytelling. She serves on the boards of JewishGen, the Philadelphia Jewish Archive Center, and the New York Family History School.
---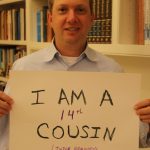 E. Randol Schoenberg
E. Randol Schoenberg is a volunteer curator on Geni, and one of Geni's most active users, managing over 100,000 profiles. He is a board member of JewishGen and the Co-Founder of JewishGen's Austria-Czech Special Interest Group. He administers the Schoenberg FamilyTree DNA Project. He is also the author of the Beginner's Guide to Austrian-Jewish Genealogy and the co-author of Getting Started with Czech-Jewish Genealogy. Professionally, he is an attorney and serves on the boards of various philanthropic, artistic and educational organizations.
---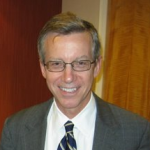 McKelden Smith
McKelden Smith is the president of the New York Genealogical and Biographical Society. He received his BA from Williams College and his MBA from Columbia University.
---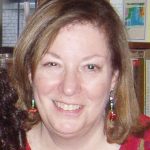 Barbara Sontz
Genealogist Barbara Sontz founded Family Matters to help clients (like AJ Jacobs) discover their ancestral roots. A member of the Association of Professional Genealogists, the National Genealogical Society and the Jewish Genealogical Society, she has been has been researching Jewish family histories since 1999.
---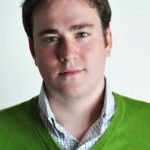 D. Joshua Taylor
D. Joshua Taylor is a nationally known and recognized genealogical author, lecturer, and researcher. He can be seen on Genealogy Roadshow and Who Do You Think You Are. The Director of Family History at Findmypast, Joshua is also the current President of the Federation of Genealogical Societies (FGS).
---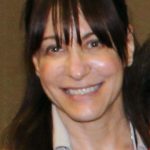 Pamela Weisberger
Pamela Weisberger is the 1st V.P. for the Jewish Genealogical Society of Los Angeles, president and research coordinator of Gesher Galicia, Inc., and was co-chair of the 2010 IAJGS International Conference on Jewish Genealogy. A professional genealogist, writer, and internationally-known lecturer, she has conducted research in Polish, German Ukrainian, Hungarian and Austrian archives. She created the Galician Archival Records Project and developed the Gesher Galicia Cadastral Map Room. One of her specialties is historical newspaper research. She holds a B.A. from Washington University in St. Louis and an M.S. from Boston University and is passionate about genealogy.
---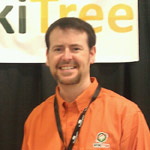 Chris Whitten
Chris Whitten is the founder and president of WikiTree.com, the completely free global family tree site. The volunteer community at WikiTree is working hard with AJ to connect the human family. Previous to WikiTree, Chris created WikiAnswers (now Answers.com).
---