---
We're excited about our featured presentations
Continue reading to learn more about all of our amazing presenters. Listed in alphabetical order.
---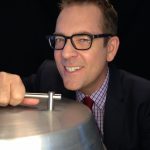 Ted Allen is a  writer, cookbook author, and television personality. He was the food and wine connoisseur on the American Bravo network's television program Queer Eye and has been the host of the TV cooking competition series Chopped since its launch in 2009. He is a longtime contributing writer to Esquire magazine, the author of two cookbooks, and regularly appears on the Food Network show The Best Thing I Ever Ate and other television cooking shows.
---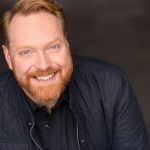 Kevin Allison is the host and creator of the wildly popular podcast, RISK!, where people tell true stories they never thought they'd dare to share. After starting from scratch in Kevin's bedroom in 2009, RISK! has grown to have over 1 million downloads per month and has featured stories from Margaret Cho, Kevin Nealon, Andy Dick, Sarah Silverman and regular folks from around the world. Kevin is also a member of the legendary sketch comedy group The State, whose 90's MTV show remains a cult classic. In 2011, he created storytelling school The Story Studio, where he teaches performers and professionals from all fields how to wow a crowd with their own true stories. www.RISK-show.com | www.TheStoryStudio.org
---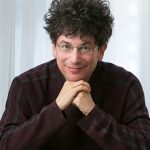 James Altucher is an entrepreneur, bestselling author, and podcaster. He has founded or cofounded over 20 companies, including Reset Inc. and StockPickr. James has also published 11 books and contributes frequently to publications such as TheStreet.com, The Financial Times, Seeking Alpha, TechCrunch and The Huffington Post.

---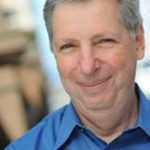 Ron Arons has given presentations on genealogy and Jewish criminals across the country. In 2005 he won a NY State Archives grant for his historical criminal research involving Jews in NYC. Most recently he published Mind Maps for Genealogy which discusses how to utilize mind maps for brain storming and creative thinking as well as organizing and visualizing complex data sets.  More about Ron and his books can be found on his website: www.RonArons.com.
---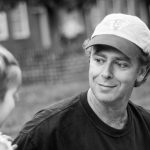 Gary Auerbach started Spinning Bees Professional Frisbee Clinics (now FrisbeeGuy.com) in 1995 after winning the World Championships as a way to share frisbee skills and sports with the whole planet. They call him "Mister Frisbee" or "the Frisbee Guy". He's a former World Champion. He's like Tony Hawk but with a frisbee. He performs at summer camps and company picnics, libraries and scout banquets, fairs and folk festivals. He's even done his frisbee show for a wedding.
---
David Blaine is an American magician, illusionist and endurance artist. He is best known for his high-profile feats of endurance and has made his name as a performer of street and close-up magic. He has performed all over the world and has set and broken several world records. One of the most unbelievable records was when he held his breath underwater for 17 minutes and 4.4 seconds.
---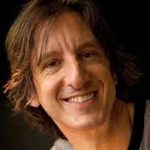 Andy Borowitz is a writer, comedian, and actor. He is a New York Times-bestselling author who won the first National Press Club award for humor. He is known for creating the satirical column The Borowitz Report, which has an audience in the millions and was acquired by The New Yorker. In a profile on CBS News Sunday Morning Andy was called "one of the funniest people in America".
---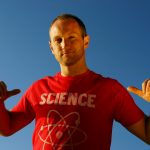 Baba Brinkman is a Canadian rap artist, award-winning playwright, and former tree-planter who has personally planted more than one million trees. To date Baba has written or co-written five hip-hop plays, which have toured the world and enjoyed successful runs at the Edinburgh Fringe Festival and off-Broadway in New York. He has also released ten original rap albums on his independent label Lit Fuse Records, including his most recent "The Rap Guide to Wilderness" which explores the contributions of wild nature to human happiness.
---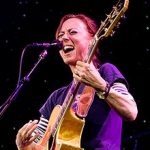 Jonatha Brooks is a folk rock singer-songwriter and guitarist from Massachusetts.She has been a performer, writer, and artist since the late 1980s, and her songs have been used in television shows and movies. Her music merges elements of folk, rock and pop, often with poignant lyrics and complex harmonies.
---

Kasia Bryc is a population geneticist interested in human anthropological genetics, especially in the context of thinking about ancient human history and migrations, recent population admixture and other unknown forces shaping the human genome. Since March 2014 she has been a part of the Research Team at 23andMe. Previously, she was a Postdoctoral Research Fellow at Harvard Medical School with David Reich. She received M.S. and Ph.D. degrees in Biometry at Cornell under Carlos Bustamante and a B.A. from Stanford in M&CS.
---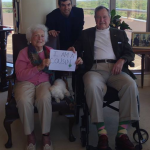 George H.W. Bush (via video) served as the 41st President of the United States (1989–1993). He had previously served as the 43rd Vice President of the United States, a congressman, an ambassador, and Director of Central Intelligence. He is the oldest living former President and Vice President. He is also the last living former President who is a veteran of World War II.

---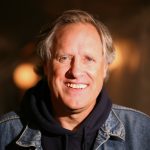 Tom Chapin is a Grammy Award-winning American musician, entertainer, singer-songwriter and storyteller. Chapin is the son of Jim Chapin and the brother of the late Harry Chapin. From 1971 to 1976, Chapin hosted Make a Wish, a Sunday morning TV series broadcast on ABC. He occasionally appears in Harry Chapin tribute concerts (often with brother Steve Chapin). He has appeared in the Broadway production Pump Boys and Dinettes, among others. Chapin has branched in to the storytelling festival circuit and in 2007 was a Featured New Voices Teller at the National Storytelling Festival in Jonesborough, Tennessee.
---
George Church is geneticist, chemist and molecular engineer. He is Professor of Genetics at Harvard and Professor and Professor of Health Sciences and Technology at Harvard and MIT.  George is widely regarded as widely regarded as a pioneer in personal genomics and synthetic biology.  In 2005, he initiated the Personal Genome Project, a freely available scientific resource that brings together genomic, environmental and human trait data.
---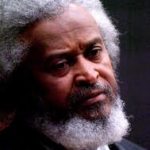 Michael Crutcher is a historical interpreter who performs as Frederick Douglass. Ironically, Michael was born on September 3—the same day that Frederick Douglass escaped slavery and started a new life. A devout scholar of Frederick Douglass, he believes his calling is to share Douglass' principle of freedom, equality, religion, and self-esteem.
---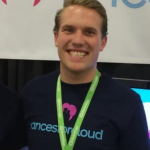 Wesley Eames is a front-end web developer. He started in his first company when he was 12 years old and has been creating ever since.His latest entrepreneurial endeavor is a crowdsourcing genealogy site called AncestorCloud. His vision is to change the way genealogy is done on a peer to peer front and open up the sharing of genealogy docs to further attract the non researcher and help peak their interest.
---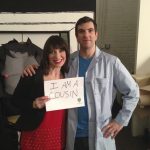 Ophira Eisenberg is a Canadian comedian, actress and writer.  She hosts the weekly NPR and WNYC trivia, puzzle and game show Ask Me Another.  She appeared on the Late Late Show with Craig Ferguson, where she was the first comic to be ever called over after her set to the desk for a chat.
---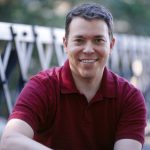 Bruce Feiler is the New York Times bestselling author of "The Secrets of Happy Families" and "The Council of Dads" in which he offers creative child-rearing and family-bonding strategies from some of America's most creative minds. He is also the author of "Walking the Bible" and host of two PBS series about the Bible and pilgrimages. He has been called the "real-life Indiana Jones' by the Atlanta Journal-Constitution. 

---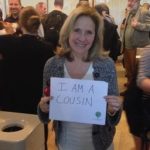 Helen Fisher is  Chief Scientific Advisor to the Internet dating site Match.com. She has studied romantic interpersonal attraction for over 30 years and written five books on the evolution and future of human sex, love, marriage, gender differences in the brain and how your personality type shapes who you are and who you love.

---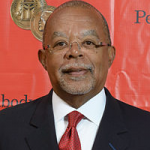 Henry Louis Gates Jr.  is  an Emmy Award-winning filmmaker, literary scholar, journalist, cultural critic, and institution builder. Gates has written seventeen books and created fourteen documentary films, including Wonders of the African World, African American Lives, Black in Latin America, and Finding Your Roots, now in its second season on PBS.
---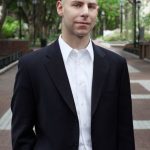 Adam Grant is a professor of psychology at The Wharton School of UPenn. He has been recognized as Wharton's top-rated teacher, and one of HR Magazine's most influential international thinkers, BusinessWeek's favorite professors, and the world's top 40 business professors under 40. He is the author of Give and Take, a New York Times bestselling book that has been translated into 27 languages and has been named one of the best books of 2013 by Amazon, the Financial Times, and the Wall Street Journal— as well as one Oprah's riveting reads, Harvard Business Review's ideas that shaped management, and the Washington Post's books every leader should read. Malcolm Gladwell recently identified Adam as one of his favorite social science writers, calling his work "brilliant."
---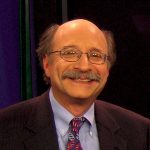 Bennett Greenspan is an entrepreneur and businessman who is best known for his pioneering work in genetic genealogy.  Greenspan founded Family Tree DNA, the first American company to offer genealogical DNA testing directly to the general public.He is currently the president and CEO and also the managing partner of Family Tree DNA's parent company Gene by Gene. Greenspan is also the project administrator of several surname DNA projects,  and regularly lectures on the use of genetics in genealogy.
---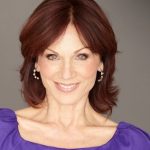 Marilu Henner is one of only twelve people in the world documented with Highly Superior Autobiographical Memory. Featured on CBS News' 60 Minutes, she has the ability to connect with audiences unlike anything that's ever been heard on the radio. She currently hosts The Marilu Henner Show, a lifestyle and entertainment show made just for women. Along with starring in over thirty films, six Broadway shows, and two hit classic sitcoms, Taxi and Evening Shade, this five-time Golden Globe Nominee is also a New York Times Best Selling author of nine books on health, parenting, memory, and lifestyle improvement. Marilu has previously hosted and executive-produced two talk shows (Marilu and Shape Up Your Life), guest-starred on every major talk show
, and has taught all aspects of life important to women in seminars across the country for 34 years and on marilu.com since 1999.
---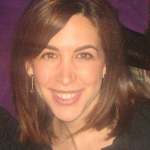 Tammy Hepps is a writer, lecturer and entrepreneur. She received a BA degree in computer science from Harvard University, and is founder of Treelines, a company/website created to help turn family trees and memories into stories that can be shared among family and friends forever. Tammy is a board member of the Philadelphia Jewish Archive Center and a regular contributor to Chronicles, the newsletter of the Jewish Genealogical Society of Greater Philadelphia.

---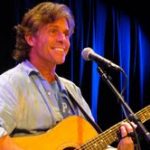 David Ippolito (aka "That Guitar Man from Central Park") is a singer/songwriter and playwright who has been sharing his own brand of music, laughs and social commentary in New York City's backyard for the past 25 years. The New York Times once called David "The most famous person in New York… that nobody knows."
---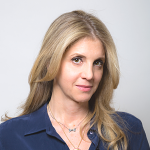 Tracey Jackson  is a screenwriter, author and blogger. A few of her films are Confessions of a Shopaholic, The Guru and The Other End of the Line. She wrote Between a Rock and Hot Place- Why Fifty is Not the New Thirty.  She and Paul Williams have written Gratitude and Trust – Six Affirmations That Will Change Your Life.  According to Oprah, this book makes them spiritual leaders and cultural icons. Who is going to argue with Oprah?
---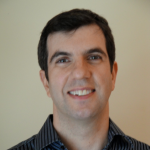 AJ Jacobs is the founder of the Global Family Reunion and best-selling author whose books include The Year of Living Biblically, The Know-It-All and Drop Dead Healthy.  Jacobs is an NPR commentator and the editor at large at Esquire. He is a speaker with two TED talks that have reached over a million views.
---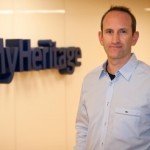 Gilad Japhet is the founder of the genealogy website MyHeritage.  He is an experienced genealogist and brings to MyHeritage.com a unique combination of vision, passion and expertise in professional software development and genealogy. His dream lies behind the inception of MyHeritage.com.

---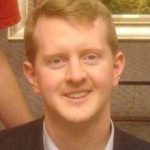 Ken Jennings is a game show contestant and author. Jennings is noted for holding the record for the longest winning streak on Jeopardy! and as being the second highest-earning contestant in American game show history. In 2004, Jennings won 74 Jeopardy! games (in a row) for total earnings of $3,196,300! Ken will be writing the Global Family Reunion Trivia Quiz and delivering it from the Seattle site.
---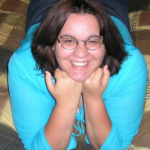 Eowyn Langholf, an avid researcher of 20 years, is the Forest Elf of the collaborative genealogy site WikiTree.com as well as the Chief Cousin Coordinator for the Global Family Reunion. She oversees the massive effort to connect thousands of cousins and coordinate many wonderful volunteers. Eowyn is co-founder of the WikiChicks Genealogy News Network and has her own genealogy and social media business, Turning Hearts.

---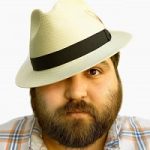 Danny Lobell is a stand up comic and storyteller who is known for his appearances on "This American Life", "WTF with Marc Maron", "The Artie Lange Show", "RISK!" and his recent TEDx talk in Phoenix. Danny has performed all over the world doing stand up comedy in England, France, Spain, Belgium, South Africa, and Mexico. He recorded his album "Some Kind of Comedian" is Scotland in 2012 under the Stand Up! Records label. His podcast "Modern Day Philosophers" pairs a different guest comedian with a philosopher each week with whom they share a commonality. Danny is a New York boy who relocated to LA three years ago.
---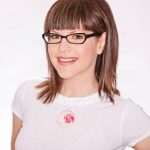 Lisa Loeb is a singer-songwriter and actress. She launched her career in 1994 with the song "Stay (I Missed You)". She was the first artist to have a number one single in the United States while not signed to a recording contract.
---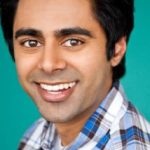 Hasan Minhaj is a comedian, actor, and writer in New York. He is the newest correspondent on the Emmy and Peabody award-winning program 'The Daily Show with Jon Stewart'. A 2014 Just For Laughs 'New Face', he was recently selected by the Sundance Institute to develop his solo show and feature film at the prestigious New Frontier Storytelling Lab. A featured storyteller for The Moth his work has garnered acclaim in film, web, and television. He hosted the documentary special 'Stand Up Planet' produced by The Bill and Melinda Gates Foundation. His viral web series 'The Truth with Hasan Minhaj' has been featured in countless publications including The Huffington Post,Gawker, and New York Times. He has been seen on a variety of other television programs including Arrested Development on Netflix, HBO's Getting On, and @Midnight on Comedy Central.
---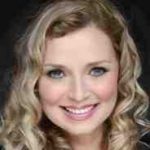 CeCe Moore writes the popular, award-winning blog "Your Genetic Genealogist" and is a well-known speaker. Currently, she is working as the genetic genealogy consultant for two PBS television shows "Finding Your Roots with Henry Louis Gates, Jr." and "Genealogy Roadshow". She serves as the lead "Ancestry Advisor" to 23andMe and is the Co-Director of the Global Adoptee Genealogy Project. She is frequently consulted by and quoted in the press in regard to the emerging personal genomics industry.

---
Maud Newton is a writer and critic whose essay on America's (and her own) ancestry obsession was a Harper's Magazine cover story. Her writing has also appeared in the New York Times Magazine,  Narrative, Bookforum, the Awl, the New York Times Book Review, Oxford American, Granta, Tin House, the Los Angeles Times, Medium, and many other publications. She's working on a book for Random House about the science and superstition of ancestry.
---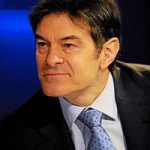 Mehmet Oz is a renowned heart surgeon and host of The Dr. Oz Show, which debuted in 2009 and went on to win three consecutive Emmy Awards. In addition to hosting the TV show, Oz continues to serve as vice-chairman and professor of surgery at the Columbia University College of Physicians & Surgeons. He also branched out into a new form of media in 2014 with the launch his own lifestyle magazine.
---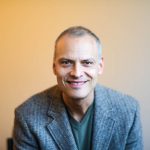 Nando Pelusi, is a clinical psychologist and a Contributing Editor to Psychology Today. He uses principles from cognitive behavioral therapy and evolutionary psychology in his private practice in New York City.  He is a founding member of the Applied Evolutionary Psychology Society (AEPS), which finds real world applications for insights from evolutionary theory.
---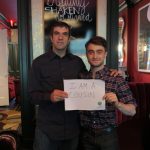 Daniel Radcliffe rose to prominence as Harry Potter in the film series. At age 11, he was cast as Harry Potter in the first Harry Potter film, and starred in the series for 10 years until the release of the eighth and final film in 2011. Daniel began to branch out to stage acting in 2007, starring in the London and New York productions of Equus, and in the 2011 Broadway revival of the musical How to Succeed in Business Without Really Trying.
---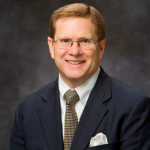 David Rencher  has  been a professional genealogist since 1977.  Since 1994 he has been the research specialist for the Institute of Genealogy and Historical Research tour to England and Ireland. He is past-president of the Federation of Genealogical Societies and the Utah Genealogical Association and is now a Fellow. He is a vice-president of the Genealogical Society of Utah and is currently serving as Chief Genealogical Officer for FamilySearch at the Family History Department of the LDS Church.

---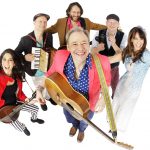 2009 & 2014 GRAMMY Nominee Brady Rymer, toured and recorded with RCA roots-rock band From Good Homes for thirteen years, sharing the stage with the likes of Bob Dylan, Dave Matthews and the Grateful Dead's Bob Weir, before parenthood expanded the scope of his music to include young and old alike. Since then, he's forged a career with Brady Rymer and the Little Band That Could – they "might just be the best-sounding band in children's music," according to NPR's All Things Considered – releasing six acclaimed albums and bringing energetic, rockin' live music to kids and families across the country.
---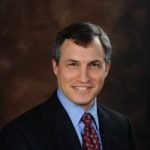 Eric Schoenberg is an Adjunct Associate Professor at the Wharton School of the University of Pennsylvania, where he teaches a class on Family Wealth, and Chairman of CampusWorks, Inc., a family-owned provider of technology leadership services to universities and colleges.


---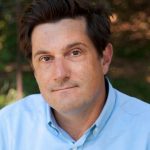 Michael Showalter is a comedian, actor, writer, and director. He is a member of the sketch comedy trio Stella. Showalter first came to recognition as a cast member on MTV's The State, which aired from 1993 to 1995. He co-wrote and starred in Wet Hot American Summer and he wrote, directed, and starred in The Baxter. Both of these movies featured many of his co-stars from The State, and so do several of his other projects.
---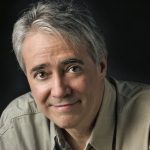 Scott Simon is a Peabody Award-winning correspondent and the host of Weekend Edition Saturday on National Public Radio. He also guest-hosts Need to Know (PBS).  Scott has written a book – Baby, We Were Meant for Each Other: In Praise of Adoption – about his family's experiences.

---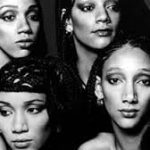 Sister Sledge is a musical group originally composed of sisters Debbie Sledge, Joni Sledge, Kathy Sledge and Kim Sledge.  Symbolizing strong family values, the siblings became global superstars at the height of the disco era. The group is mostly known for the anthem, "We Are Family", which they will lead cousins all around the world in singing from the main stage of the Global Family Reunion in New York City.
---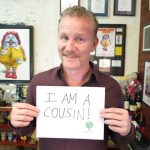 Morgan Spurlock is a documentary filmmaker, humorist, television producer, screenwriter, and political activist. He is producing a documentary about the Global Family Reunion. Spurlock is the Academy Award-nominated director of Supersize Me (in which he ate nothing but McDonald's for a month) and is the creator and host of Inside Man, a weekly series on CNN.
---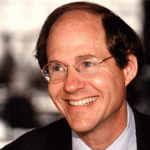 Cass R. Sunstein is an American legal scholar. He is currently the Robert Walmsley University Professor at Harvard. From 2009 to 2012, he was Administrator of the White House Office of Information and Regulatory Affairs. He is the founder and director of the Program on Behavioral Economics and Public Policy at Harvard Law School. Mr. Sunstein has testified before congressional committees on many subjects, and he has been involved in constitution-making and law reform activities in a number of nations.
---
Rudy Tanzi serves as Chair of the Cure Alzheimer's Fund Research Consortium. He is also the Joseph P. and Rose F. Kennedy Professor of Neurology at Harvard University and Director of the Genetics and Aging Research Unit at Massachusetts General Hospital (MGH). He has received the two highest awards for Alzheimer's disease research: The Metropolitan Life Award and The Potamkin Prize. He has published over 425 research articles and  co-authored the popular trade books "Decoding Darkness" and the recent New York Times Bestseller, "Super Brain".

---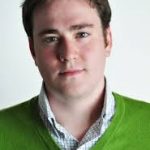 D Joshua Taylor is an active genealogist, tracing the histories of families across the globe. Joshua can be seen on Genealogy Roadshow (PBS), Who Do You Think You Are? (NBC and TLC) and is the Lead Genealogist for Findmypast.com, a worldwide leader in online family history. He is also the President of the Federation of Genealogical Societies and Chair of  The NextGen Genealogy Network.

---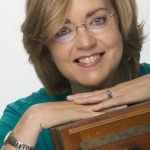 Maureen Taylor is an internationally recognized expert on historic photograph identification, preservation and family history research. She focuses on helping people rediscover their family history one photo at a time, and is passionate about getting folks to dig deep to tell the story of their ancestors. For more than a decade, she's searched for images of individuals who lived during the Revolutionary War. It's currently a two-volume set titled, The Last Muster, and the quest for more photographs is ongoing.

---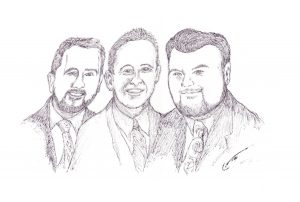 The Three Wise Guys is a radio talk show that consists of a rabbi, an imam and a priest.  Rabbi Steven Engel currently serves as Rabbi of Congregation of Reform Judaism.  Imam Muhammad Musri is the Founder and President of Islam Inc., a national organization representing moderate Muslims. Reverend Bryan G. Fulwider ordained minister who has served as a local church Pastor for over 30 years in both the United Methodist Church and the United Church of Christ. They will give a "Global Family Blessing".
---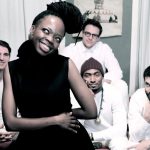 Tuelo & Her Cousins are a New York City based band who share a kindred love for music that rocks the soul. Formed by singer/songwriter Tuelo Minah in 2013, the band continually play to packed houses at some of New York's most famed institutions including Rockwood, The Apollo Music Cafe, and Lincoln Center. Their unique take on rock and roll combines driving beats and catchy hooks with Tswana-Bushmen rhythms to tell dreamlike tales of struggle and triumph. No matter where they play, the cousins always get audiences singing, clapping, and shaking their bones to the call of Tuelo's booming voice.
---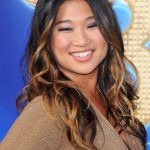 Jenna Noelle Ushkowitz is a 29-year-old American stage and television actress, singer, and author. Ushkowitz is known for her roles in Broadway musicals and the 2009 hit TV series Glee as Tina Cohen-Chang. She has also written a memoir titled Choosing Glee.
---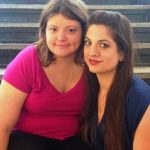 Lizzie Delgado-Valverde and Katy Olson are long-lost sisters who found each other while enrolled in the same Columbia University writing class – 30 years after they were born!
Lizzie Delgado-Valverde is a poet, essayist, and screenwriter whose work has appeared in Mangrove, Quarto, and New Poetry among others. She graduated with highest honors from Columbia University in 2015, and will be pursuing her MFA in poetry at NYU this fall. Lizzie cites her daughter Estella as her muse and truest love.
Katy Olson is a writer, comedian and actress who can be seen in the upcoming film The Paper Store, starring Penn Badgley, Stef Dawson and Richard Kind. Her stand-up was featured in the reality series Stand Up or Shut Up on the Starz Network, and was a co host of the popular podcast Comical Radio. A frequent podcast guest, Katy has appeared on Keith And The Girl, and Modern Day Philosophers with Danny Lobell, among others. Katy graduated cum laude in 2014, receiving a Bachelor of Arts in Creative Writing with a fiction concentration, and is now pursuing an MFA in fiction writing, also at Columbia University.
Katy and Lizzie's story has received worldwide media attention. They have been profiled in The New York Times, The Washington Post, both the CBS and ABC primetime newscasts, and newspapers around the world too numerous to list. Both sisters are penning a joint memoir and are looking forward to a future together as family and friends.
---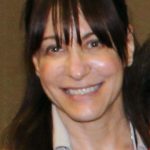 Pamela Weisberger is the 1st V.P. for the Jewish Genealogical Society of Los Angeles, president and research coordinator of Gesher Galicia, Inc., and was co-chair of the 2010 IAJGS International Conference on Jewish Genealogy. A professional genealogist, writer, and internationally-known lecturer, she has conducted research in Polish, German Ukrainian, Hungarian and Austrian archives. She created the Galician Archival Records Project and developed the Gesher Galicia Cadastral Map Room.
---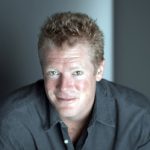 Spencer Wells is a leading population geneticist and director of the Genographic Project from National Geographic. His fascination with the past has led the scientist, author, and documentary filmmaker to the farthest reaches of the globe in search of human populations who hold the history of humankind in their DNA. By studying humankind's family tree he hopes to close the gaps in our knowledge of human migration.

---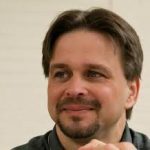 Randy Whited is a data and technology junkie withover 20 years of experience in information technology and business intelligence. He is also on avid genealogy researcher of 30 years and in addition to serving on the Board of Directors of the Federation of Genealogical Societies, Randy chairs its Technology committee and is Program Co-Chair for the FGS 2014 Conference in San Antonio.

---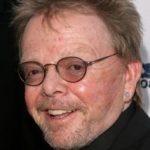 Paul Williams is best known for timeless classics such as "We've Only Just Begun", "Rainy Days and Mondays", "Just an Old Fashioned Love Song" and "Rainbow Connection". He also wrote #1 chart-topping "Evergreen", the love theme from A Star Is Born, starring Barbra Streisand, for which he won a Grammy for Song of the Year and an Academy Award for Best Original Song.
---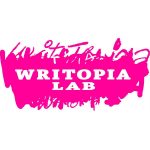 Writopia is a non-profit organization founded in New York City in April of 2007 that runs creative writing workshops for kids ages 6 to 18. In each of the past six years, their students have won more recognition for their writing than any other group of students in the nation.
---
EMCEES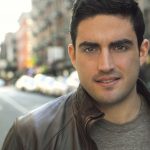 Jared Freid is a NYC based comedian. He has been featured on Tru TV's "NFL Full Contact," MTV's "Failosophy," and more recently on AXS TV's "Gotham Comedy Live." He is also a writer for TotalFratMove, BroBible, and HeTexted. Each week you can find a new original column on TotalFratMove.com and his dating advice column on PostGradProblems.com. In addition to writing he is also the host of the TFM Podcast and the creator of the "Frat Dude Goes To" series where he travels the country interviewing "Bros" at wild events like the Carolina Cup and the AVN Awards. Follow him on twitter @JTrain56 for all of his weekly content.
---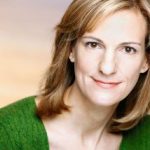 Cate Smit was born in New York City, the youngest of three children. She began acting in theater at an early age and recorded her first voice-over for the Electric Company before she could read. Since then, Cate attended Syracuse University, during which time she studied in London. She graduated with a BFA in Theater Arts. She moved back to NYC and continued to study with the oldest and finest acting teachers; then, expanded her repertoire to include Shakespeare in the park, improvisation, stand-up, commercials, voice-overs, and the occasional appearance on Late Night with David Letterman. Cate produces, directs, writes and hosts in her free time.
---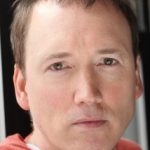 Tom Shillue is a stand up comedian and storyteller. He has appeared in several TV series and short films. Recently he has featured on Late Night With Jimmy Fallon both performing stand up comedy and performing in Fallon's Barbershop Quartet, with whom he performed Sexy Back along with Justin Timberlake. He has also appeared with Conan O'Brien doing stand up. He is a regular panelist and guest host on Red Eye w/Greg Gutfeld on FOX News Channel and in early 2014 co-hosted several episodes of The Five in Greg Gutfeld's place while the latter was promoting his book Not Cool.
---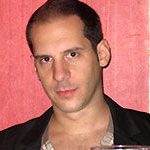 Seth Herzog has been performing stand up since the 5th grade talent show. After years of theater training throughout his youth, he came back to comedy upon moving to NY after college. He's been performing downtown and in the clubs for the last 10 years, including producing popular weekly shows like "The Industry Room" and currently "Sweet", which he recently brought to the Sundance Film Festival for several nights. Since '04 he's been a regular commentator for VH-1 for both "Best Week Ever" and the "All Access" series. He's also invaded your televisions with appearances on Comedy Central shows "Chappelle's Show" and "Stella", as well as on CBS' "Love Monkey", E!'s "#1 Single", AMC's "Date Night" and did stand up on the old "Mark Wahlberg Talk Show".
---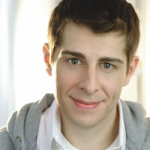 Ryan Reiss is a comedian, writer and actor based in New York City. Ryan began his career as a comedian while attending college at NYU, and quickly became a favorite act on the scene. Ryan's quick wit, instant likeability and unique way of engaging any audience have made him one of the most sought after comedian's at the New York Clubs, and a favorite Audience Warm up performer. Ryan can be seen daily entertaining Fox studio audiences for the "M&J Morning Show," "Huckabee," "CenterStage" on the YES Network, and "Fox&Friends."
---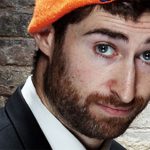 Scott Rogowsky, Born to a couple of squares in sleepy Harrison, NY, Scott Rogowsky managed to transcend a pleasant and loving childhood to become the miserable comedian he is today. From 2008-2011 he hosted and co-produced the monthly sports-themed talk show 12 Angry Mascots, which found him interviewing the likes of Darrelle Revis, Amani Toomer, Ryan Grant, and Kenny Mayne. But no one likes sports, so in October 2011 he launched the all-purpose, general-interest talk show Running Late with Scott Rogowsky at The PIT, which grew to a weekly show before shrinking to a twice-monthly endeavor, where you can find him interviewing the top comedians, actors, authors, musicians, filmmakers, sex bloggers, and pizza tour guides in New York City.
---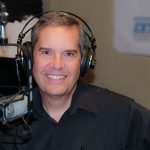 Scott Fisher is the host of the nationally syndicated radio show, "Extreme Genes, America's Family History Show." Born and raised in Greenwich, Connecticut, Fisher has been an avid genealogist for over thirty years. He is the author of ten genealogies, including the staple index "New York City Methodist Marriages." Fisher has been featured in People, CBS, and FoxNews for locating the next of kin of a murder victim whose remains had been found after 32 years.
---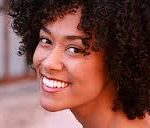 Abbi Crutchfield is a comedian and host of People Now. She has been featured on MTV, VH1, CollegeHumor and in national commercials. She is a contributor to Someecards, and her jokes are listed among the Best Tweets of the Year by Huffington Post Comedy. She is a UCB alum and produces the popular stand-up hour The Living Room Show weekly in Brooklyn.
---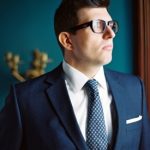 Luke Thayer, Sure he's funny with his unorthodox view of social norms and insight into the choices people make but look at those eyes! Luke is the creator of the popular live comedy hour, "The Living Room" in Brooklyn and has been in numerous comedy festivals across the country and internationally.He has been featured MTV.com, Lifetime.com, Nerve.com and seen on Tyra, Season 2 of the Food Network Show, "Food Detectives," and All Night with Joey Reynolds on NBC. Catch him this season on The Newly Wed Game with Sherri Shepherd and Comcast's Trial By Laughter. He was recently listed in the NY Post's Comics' Favorite Jokes of 2012.
---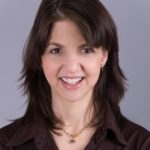 Karen Bergreen is the author of two novels: Perfect is Overrated and Following Polly. Her first career was as an attorney who clerked for a federal judge. Her second career as a stand-up comic has led to appearances not in front of the bench, but on Comedy Central, the Oxygen network, Court TV, Law & Order and The View. She lives in New York City.
---
STORYTELLERS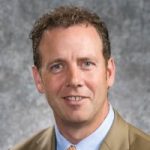 Bruce Jensen has delighted audiences with his heart-warming family tales since 2003. But truth be known, he's been telling tales much longer than that. He's a natural storyteller who has used, and seen, the power of story change lives, whether shared on a stage, in the board room or at the foot of his children's beds.
---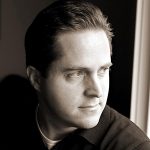 Jean Francois de Buren is a Swiss-American designer, writer, storyteller, and family historian. He is an Associate Director of Market Development for KPMG in San Francisco, and is the author of the adaptation A Voyage Across the Americas – The Journey of Henri de Büren.
More to be announced soon!