WHAT IS "CONNECT FOR THE CURE"?
In honor of World Alzheimer's Month, September, the Global Family Reunion is "going purple" by announcing a special Connect for the Cure incentive for genealogists.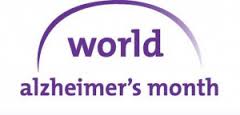 We're inviting all genealogy researchers, from beginners to professionals, to help us find as many new connections to reunion organizerA.J. Jacobsand the Global Family as possible.
Thousands of people have contacted A.J. saying that they plan to attend to the Global Family Reunion. Many of them have not yet been able to find a connection to A.J.; it's these people who need your help!
HOW IT WORKS
The first step is to register as a volunteer via our Volunteer Application form.
Once your form is received, we'll help you get going.  We are working with two great sites, Geni and WikiTree, who have developed AJ Relationship Tools to help us determine when a connection has been made.  Another great way to participate is through Ancestry.com.  You can always start there, research with the hints as far as you can and then create a GEDCOM which we can then use to see if there is a connection to AJ.
You'll receive a few of the connection requests to get to work on.  Some of these requests include just a few names and dates while others have more extensive information to work from.
Once you either make the connection or feel you've gone as far as you can with it, contact us again and we'll record points earned and notify the requester of their connection.  If you want to continue, that's awesome! You can work on as many connections as you want until May 1, 2015. (The more, the better!)
Points are earned in the following ways:
1 point – Make a connection*
½ point – Assist towards a connection (i.e. even though you didn't make the connection, you were one of the researchers who worked on it at some point)
½ point – Verify a potential connection
THE REWARDS!
For every person you can connect, A.J. will donate $1 to fighting Alzheimer's, up to a total of $10,000! (We have partnered with the Cure Alzheimer's Fund and the Alzheimer's Association).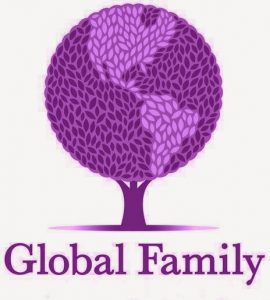 Plus, earn five or more points and you are eligible for a prize:
5 points: Global Family Reunion bumper sticker.
10 points: "I Am A Cousin" feature on Global Family Reunion blog.
25 points: Skype/Google+ Chat with A.J.
50 points: Autographed copy of one of A.J.'s books.
100 points: Personal acknowledgement in A.J.'s next book.
150 points: Global Family Reunion t-shirt.
Finally, there will be one very special surprise for the genealogist who earns the most points..
We'll keep a table here on our site so participants can see their success! All connections must be made by May 1, 2015.  If you have additional questions, contact our Chief Cousin Coordinator, Eowyn Langholf, at gfrcousincoordinator@gmail.com.
* Due to the definition of "partner" connections on the website, Geni.com, connections made there must be carefully examined. If two people were simply partners, but were not united in a civil union, marriage, or had children (i.e. they dated for awhile but that was the extent of the relationship), the connection does not count. The connection can still be made if you find another way they are connected. If you are ever unsure, just shoot Eowyn an email at gfrcousincoordinator@gmail.com.