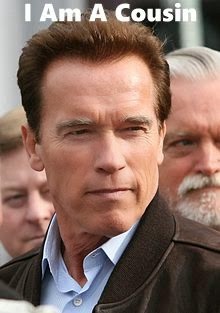 Arnold Schwarznegger is probably best known for his line "I'll be back" (read that with a thick Austrian accent), for his political role as the "Governator" of the state of California and for his marriage to Maria Schriver, niece of U.S. President John F. Kennedy. Arnold was born July 30, 1947, in Thal, Austria. He is an actor, film producer, activist, businessman, investor, writer, philanthropist, former professional bodybuilder and as mentioned, 38th Governor of California.
Check out a couple different ways Arnold is connected to AJ!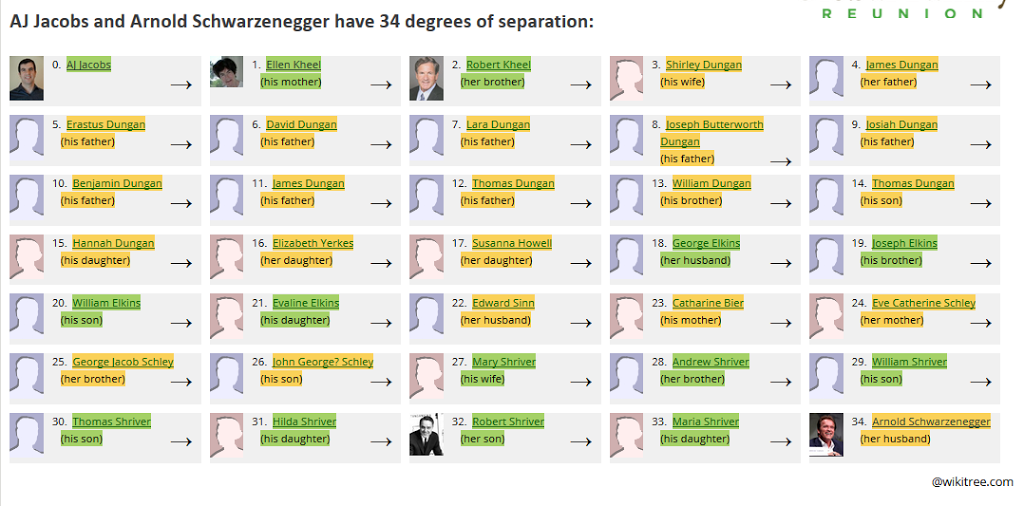 Are you related to Arnold, Maria or the Kennedys? If so, be sure to write us at globalfamily15@gmail.com and let us know!
---