by Eowyn Langholf and Abby Glann
Hi Cousins!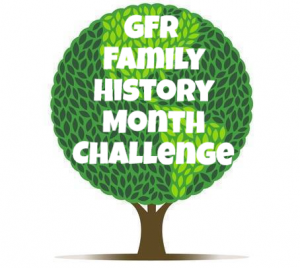 October is Family History Month so for fun we're giving a challenge every day of the month relating to ways you can celebrate your family, your lineage and your heritage!
Ready for Day 29? Here it is: Do you send an annual holiday letter summarizing the activities of you, your spouse and your kids for the past year? If not, no time like this year to start!  File each one with your family history research, or keep a notebook of letters that you've written and received from others. In Eowyn's family, they keep a big binder of letters that each family contributes every year.