by Eowyn Langholf and Abby Glann
Hi Cousins!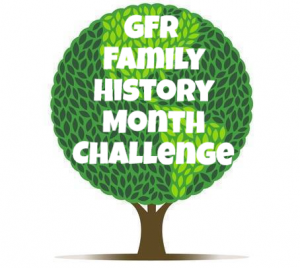 October is Family History Month so for fun we're giving a challenge every day of the month relating to ways you can celebrate your family, your lineage and your heritage!
Ready for Day 25? Here it is:
How many of us have been researching for years now? When was the last time you went back over some of the original people in your tree-most likely your grandparents, great grandparents, and great great grandparents? With new records being added daily to places like FamilySearch, Ancestry.com, AmericanAncestors.org, MyHeritage, GenWeb sites, and more, it pays off to go looking again. Just the other day Abby found a new record for her husband's grandfather that indicated a wife before his grandmother that no one had spoken of! Go, give them a fresh perspective!
---