by Eowyn Langholf and Abby Glann
Hi Cousins!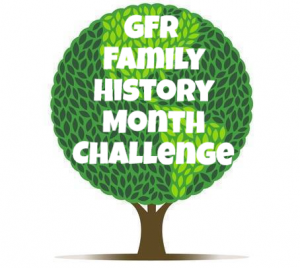 October is Family History Month so for fun we're giving a challenge every day of the month relating to ways you can celebrate your family, your lineage and your heritage!
Ready for Day 21?Here it is: Have you thought about what will happen to your research and collection of photos and heirlooms when your gone? We all hope someone in our family will care for them but also have heard the horror stories of the box of photos and documents being thrown in the trash at the estate auction. Don't let that be you-plan ahead! Let your family know if they don't want it, to donate it to a local historical society or library. And don't forget your online work. Make sure you let someone know what to do/who can handle those trees. It is never too early to plan for the inevitable.
---