by Eowyn Langholf and Abby Glann
Hi Cousins!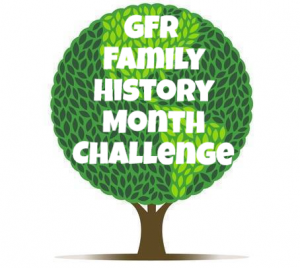 October is Family History Month so for fun we're giving a challenge every day of the month relating to ways you can celebrate your family, your lineage and your heritage!
Ready for Day 19? Here it is: Do something crafty with all that research. Get it out of the books and off the computer and create something you can hang on a wall. If you google family history art, or family tree gifts, you will see tons of ideas for creating something with your family tree. And Pinterest is sure to be full of great suggestions.  Pick something, and be sure to share it with us when you're finished!