by Eowyn Langholf and Abby Glann
Hi Cousins!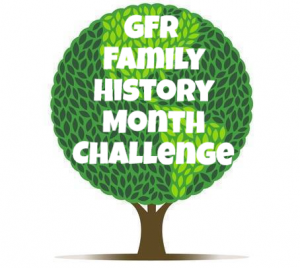 October is Family History Month so for fun we're giving a challenge every day of the month relating to ways you can celebrate your family, your lineage and your heritage!
Ready for Day 14? Here it is: Get a family photo taken. It is easy to forget to have this done, but think about how much you treasure those family photos you find in your research.  Make sure you write on the back or digitally tag everyone so someone can identify everyone later.
---