by Eowyn Langholf and Abby Glann
Hi Cousins!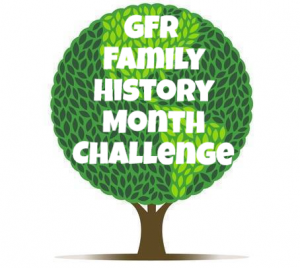 October is Family History Month so for fun we're giving a challenge every day of the month relating to ways you can celebrate your family, your lineage and your heritage!
Ready for Day 13? Here it is: Honor the veterans in your family. Make sure those who are gone have clean headstones areas and a flag to mark them. If you're on a collaborative site, be sure to add them to any groups and put notations on their profile to honor their service. 
---