by Eowyn Langholf
Today's AJ Cousin Connection is baseball great, Joe DiMaggio.
Born Giuseppe Paolo DiMaggio, Joe earned the nicknames "Joltin' Joe" and "The Yankee Clipper". Joe played his entire 13 year career for the New York Yankees. He is best known and still holds the record for his 56 game hitting streak!
Joe was a three time MVP winner and an All-Star in every one of his 13 seasons. He was inducted into the Baseball Hall of Fame in 1955.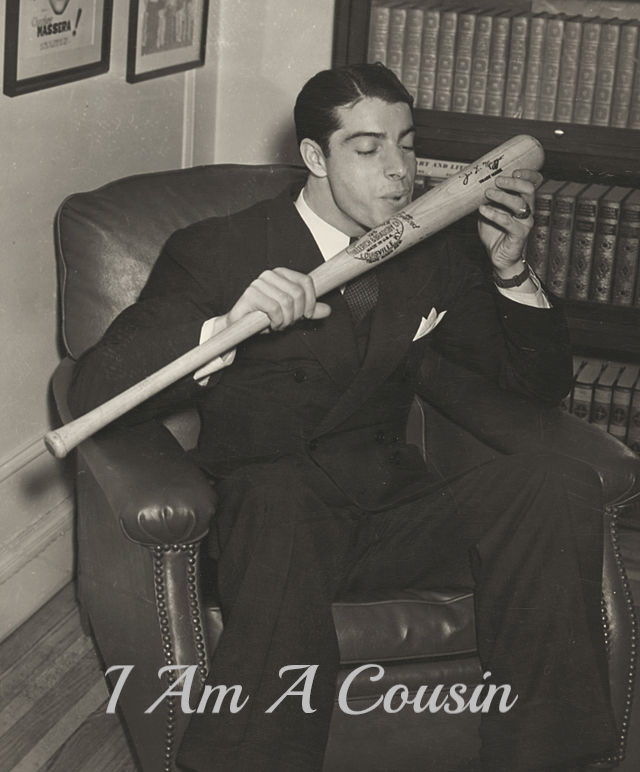 Some fun facts:
1. His rookie salary was $8500, but it went to $15,000 the next year.
2. Joe's rookie year was one of the best in baseball history – .323/29/125 and he led the league with 15 triples.
3. Joe was the first $100,000 salary player.
4. He was married to Marilyn Monroe!
5. He helped establish coffee makers as standard in American homes.
6. Joe said, ""I want to thank the good Lord for making me a Yankee."
7. He was voted "Greatest Living Player" in a 1969 centennial of pro baseball poll.
AJ Jacobs and Joe DiMaggio have 27 degrees of separation. Here's what that looks like: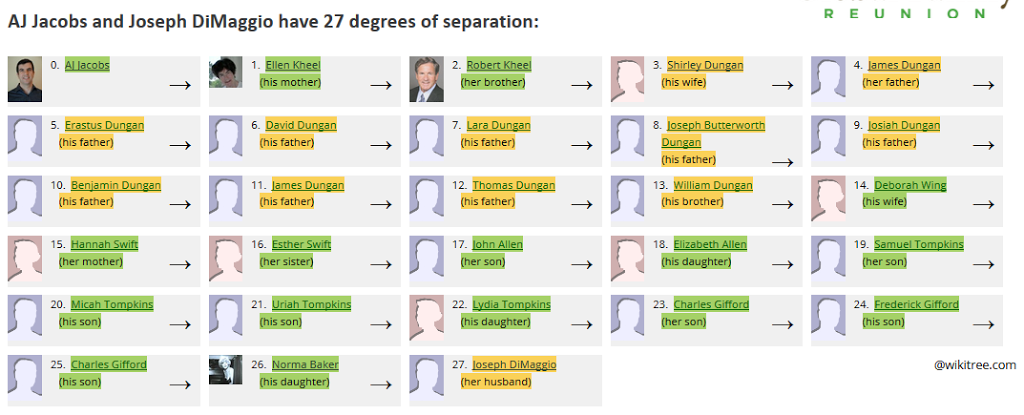 Sources
1. https://en.wikipedia.org/wiki/Joe_dimaggio
2. https://www.joedimaggio.com/2013/05/15/56-things-to-know-about-joe-dimaggio/
---