I Am A Cousin……….don't hold it against me!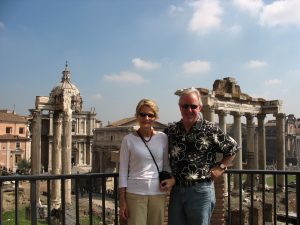 My name is Lynn Coleman (nee Reilly). I was born in San Francisco, CA in 1950. I worked in the medical field for 25 years and retired from it. I have two children, one grandson and 3 granddogs. My husband and I have been together for over 40 years and we're still talking! We are fortunate to live in a truly beautiful area of northern California.
Genealogy has become a favorite (addiction) I mean hobby of mine and with it, history. I spend time reading about the times some of my relatives lived through and areas they came from. It has helped me have more understanding and appreciation of where I came from and the life I am lucky to have.
As far as having a favorite ancestor well, I wouldn't be able to pick one. My 7xgrandmother was a British citizen, being raised in New Hampshire and was kidnapped by Indians under the French command. She lived but, most of her family were killed. It was called the Oyster Bay Massacre. They took her to Quebec and was adopted by a French family.
If I could be related to anyone in history…I'm not sure who that would be. Would it be a sibling to Ben Franklin, sitting at the kitchen table trading bon mots? That is, if any of his cleverness had rubbed off on me. Maybe, Josephine Bakers sister/ backup dancer…seeing Paris in the 1920's! Maybe, an artist and brother to the dean of admissions for the art school Adolf Hiltler had applied to and was turned down. I could convince my brother to let him into the school, rewrite history! Instead of an exceptionally horrible person to deal with, we would have just another mediocre artist! OK, that was a little convoluted…..how about, Albert Einsteins' smart brother, the one with good hair!
No, I'm mostly kidding but, the premise of being able to affect a change not just witness history is a good one…(as long as we're dreaming)!
I did not come from a large family and my folks are long passed. Recently I met a dna distant cousin and oddly enough we felt a real connection.
If AJ could invite anyone, I would be thrilled to see Michele and Barack Obama!
I love the concept of the Global Family Reunion. I have had my dna done. We really are all related. If we really grasped that maybe we could be more accepting of our differences.
I would like to attend and we are talking about it. We will have to see how 2015 unfolds. Aldous Huxley once said "in large crowds, I scarcely glimmer" but, since we're all family we'll all shine!
See you next June, Lynn
---